As simple as 1-2-3
Pick a repo
Instant setup with repositories hosted by Bitbucket, GitHub and GitLab.
Setup your build
package.json? composer.lock? We've been there. Automate installation, testing and build routines.
Launch your project
Launchdeck deploys to pretty much everywhere and your server is good to go as-is.
Connect any number of Git accounts and select the repository you want to deploy. Push a new commit and we'll build and transfer the new version to your server, ready to go, so you can publish it with a push of a button.
We will try to automatically figure out what build config suits your project best according to the contents of your repository. These commands may fetch dependencies, build assets or anything else you can think of.
You're now ready to deploy with zero-downtime and instant rollbacks.
Activity overview
Always know what's going on with your projects. When you're in the overview, you'll see what items need your attention at a glance.
Builds & Releases
The project page will show you exactly what you need: the status of your environments and a list of previous releases.

Got a problematic release? Rollback to a previous one with a single click.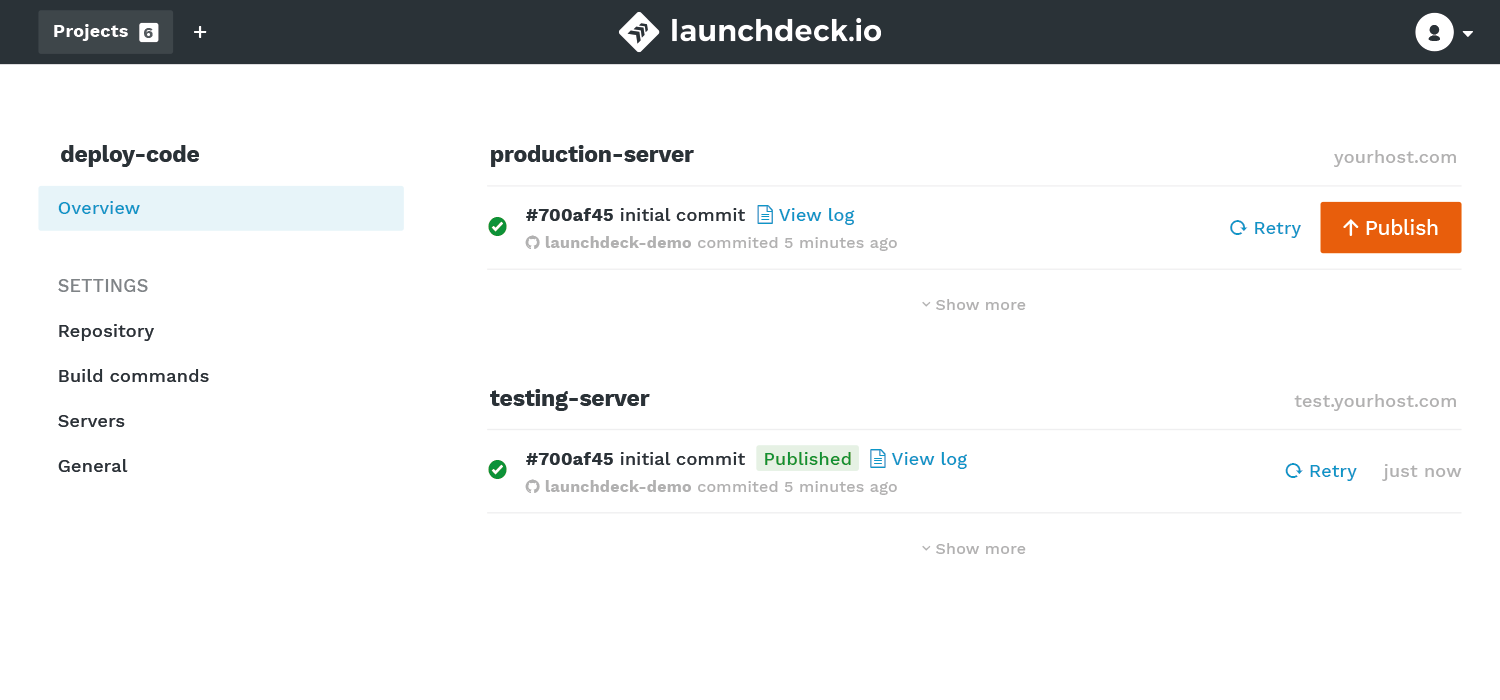 ---